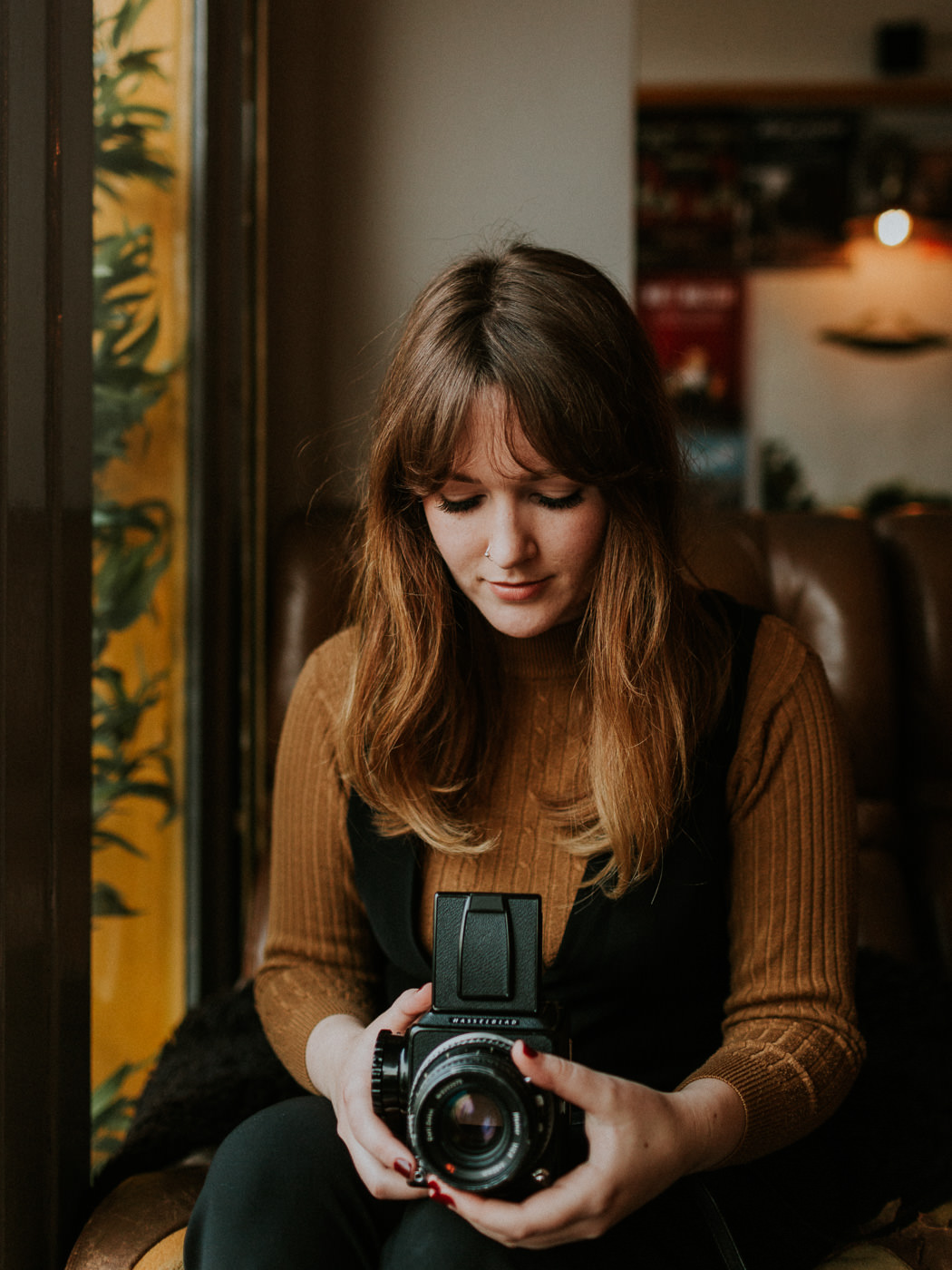 Big fan of:
-An Old Fashioned
-Jumpsuits
-RuPaul's Drag Race
-Trashy 90s teen movies
-Old 35mm cameras
-Pho, all of the pho.
-Depressing dystopian novels
-Broad City
-Pancakes
About Me
Hey! I'm Fern.
I've been practising photography for over 10 years; for art degrees, in music journalism, portraits and more… But weddings are the ultimate gig. Weddings are like a big beautiful venn diagram of photojournalism, fine art, portraiture and storytelling. I would describe my style as predominantly photojournalism with a hefty dose of cinematic charm. The only posing I do is during portraits – which is via verbal prompts and guidance rather than forcing anything unnatural or cringy. We've all seen those Pinterest boards, not my cuppa.
When I'm not out shooting weddings you can find me in Brighton. Home of the pebbled beach, the pier, the lanes, veggie restaurants and occasionally seagulls eating each other. Well, technically I live in Hove, which means A) I get to say "Hove, actually" without a hint of irony, and B) have ice cream on the beach whenever I want. Win!
< Photo by Irene Yap