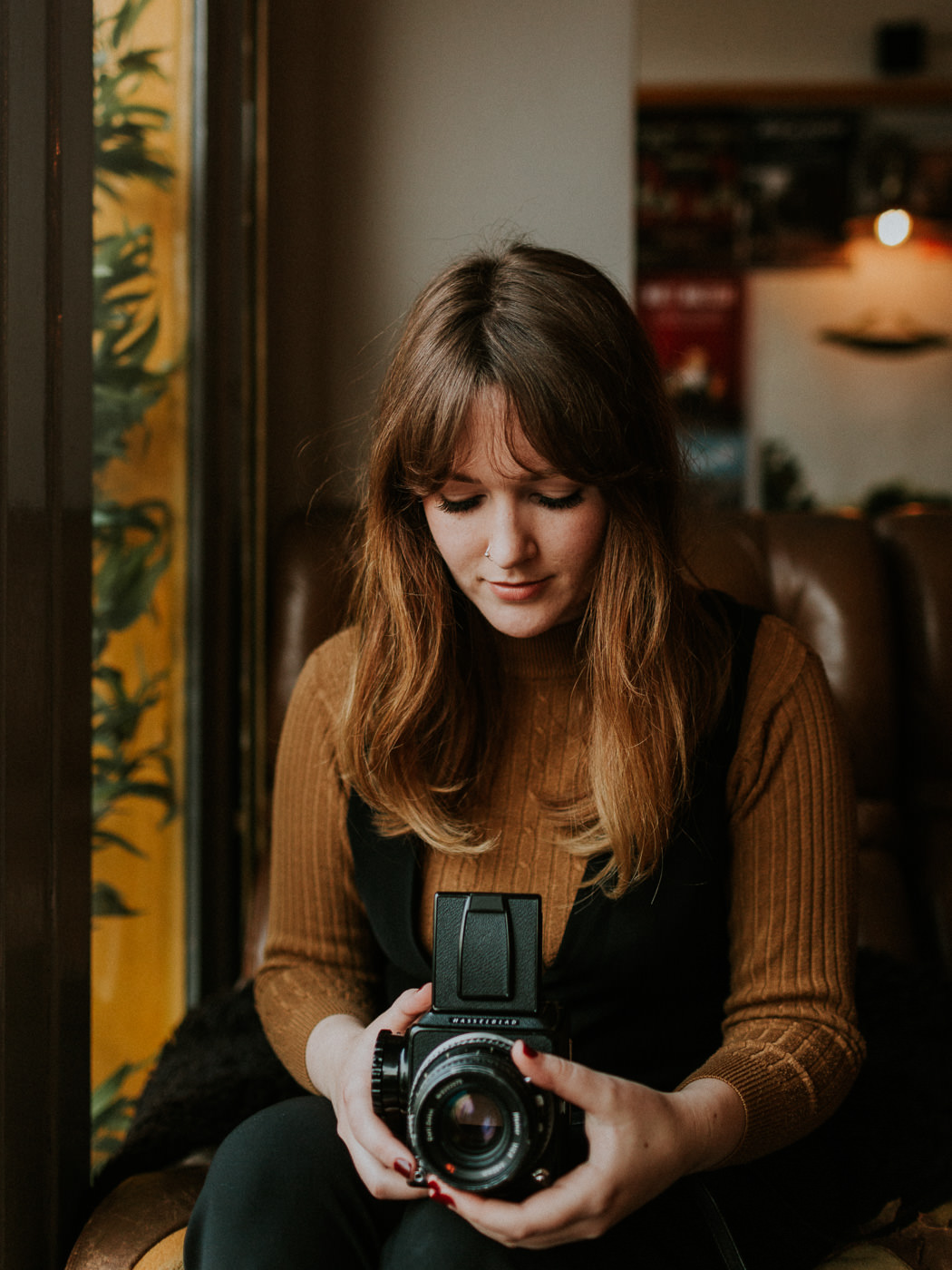 Big fan of:
-Strong coffee
-Hoarding houseplants
-Meticulously curated Spotify playlists
-Exhibition snooping
-Indie cinema (but Mean Girls remains an all time fave)
-Shooting film on my travels
-Murakami novels
-Jumpsuits
-Pancakes
About Me
Hi! I'm Fern and I've been shooting weddings for approx 5 years now.
A bit of background info: I moved to Brighton to study Music + Visual Arts to make weird noises on laptops and generally be a massive music geek. I'd been studying photography and filmmaking before that, and kept gravitating back to my camera for each new project.
Around graduation, my Mum tied the knot to my stepdad, and she asked me to take some photos of the reception. I put some on Facebook. Little did I know it would lead to friends asking me to shoot theirs, then friends of friends… and so on.
So here we are, all these years later. Thanks Mum!
When I'm not out shooting I'm lucky enough to spend my days right near Brighton beach in a little place with my partner and our half-witted adopted cat Django.
< Photo credit: Irene Yap