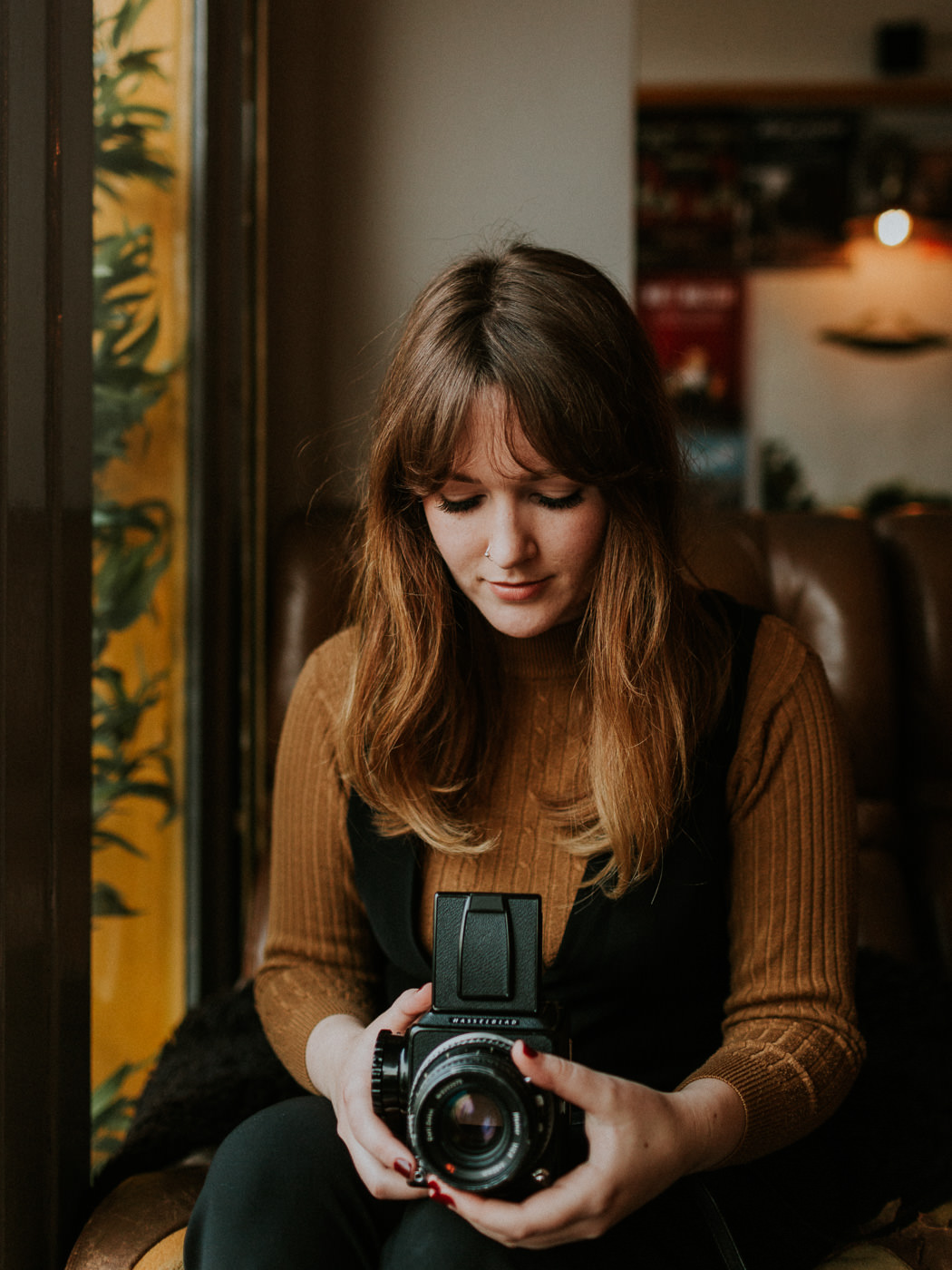 The way to my heart:
-An Old Fashioned
-Jumpsuits
-RuPaul's Drag Race
-Trashy 90s teen movies
-Old 35mm cameras
-Pho, all of the pho.
-Depressing dystopian novels
-Broad City
-Pancakes
About Me
Hi! I'm Fern. I've been shooting weddings for around 5 years, but practising as a photographer for almost 10.
I live in Brighton where I came to study music & visual arts, which is a fancy way of saying I was/am a massive music geek. I'd been studying photography and filmmaking before that, and to skip to the end, this wedding biz happened.
When I'm not out shooting I'm lucky enough to spend my days by Hove seafront which means a) I get to say "Hove, actually" without any hint of irony, and b) have ice cream on the beach all year round. It also means seagulls are my alarm clock but you get used to it. I do this job because I love it, photography is my jam and weddings, well… who doesn't love a good wedding?
< Photo by Irene Yap