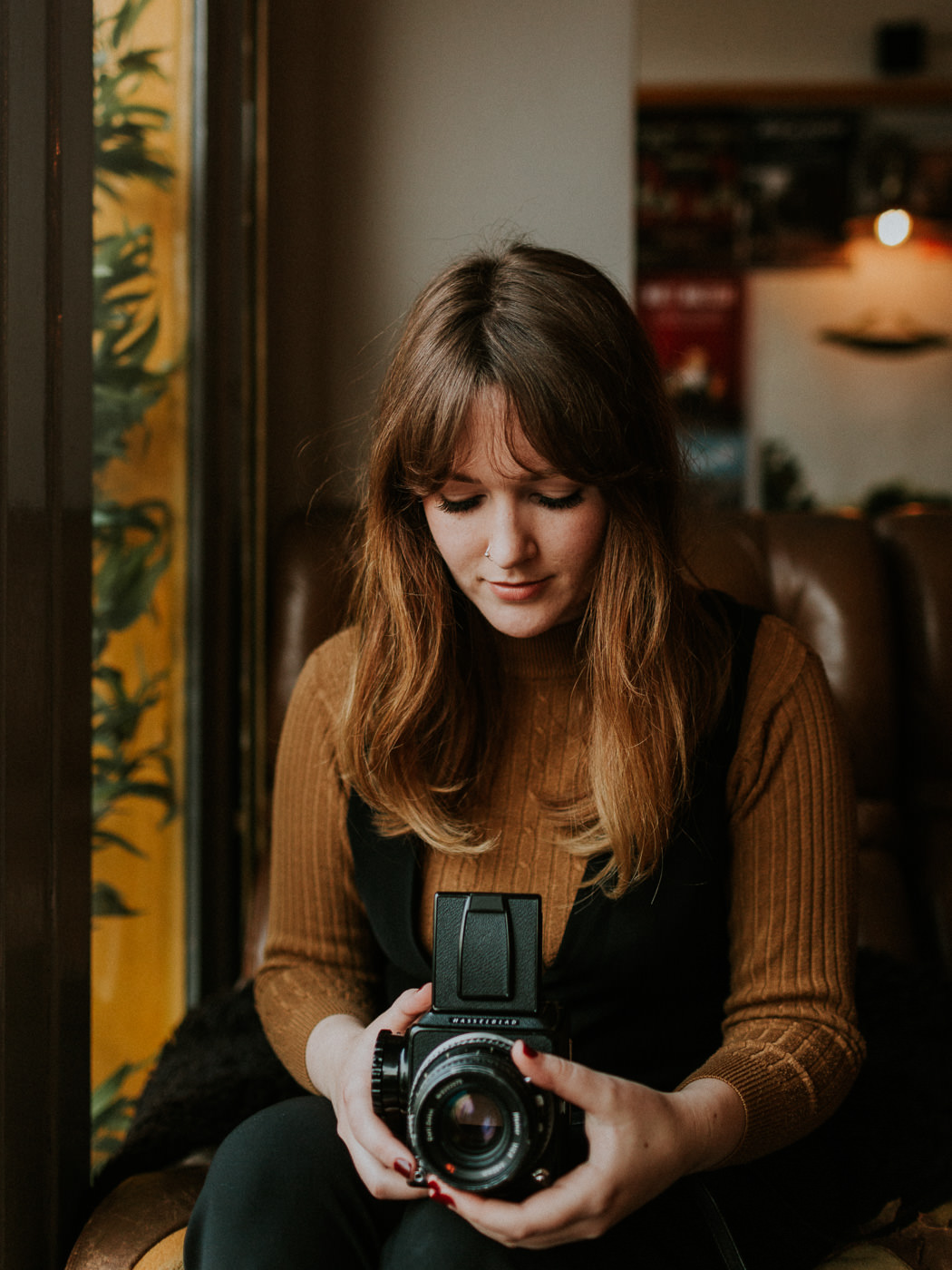 Big fan of:
-An Old Fashioned
-Jumpsuits
-RuPaul's Drag Race
-Horror movies
-Collecting old 35mm cameras
-Pho
-Depressing dystopian novels
-Broad City
-Pancakes
About Me
Hi! I'm Fern. I've been shooting weddings for around 5 years, but practising as a photographer for maybe 10 years. Shit, now I feel old.
I live in Brighton where I came to study music & visual arts, which is a fancy way of saying I was/am a massive music geek. I'd been studying photography and filmmaking before that, and lo, I just couldn't put my cameras down both during and after my degree.
When I'm not out shooting I'm lucky enough to spend my days in Hove which means I get to have ice cream on the beach all year round. It also means I get woken up by screeching hell-beasts (or seagulls, as they're more commonly known) but you get used to it. I do this job because I love it, photography is my jam and weddings, well… who doesn't bloody love a good wedding?
< Photo by Irene Yap