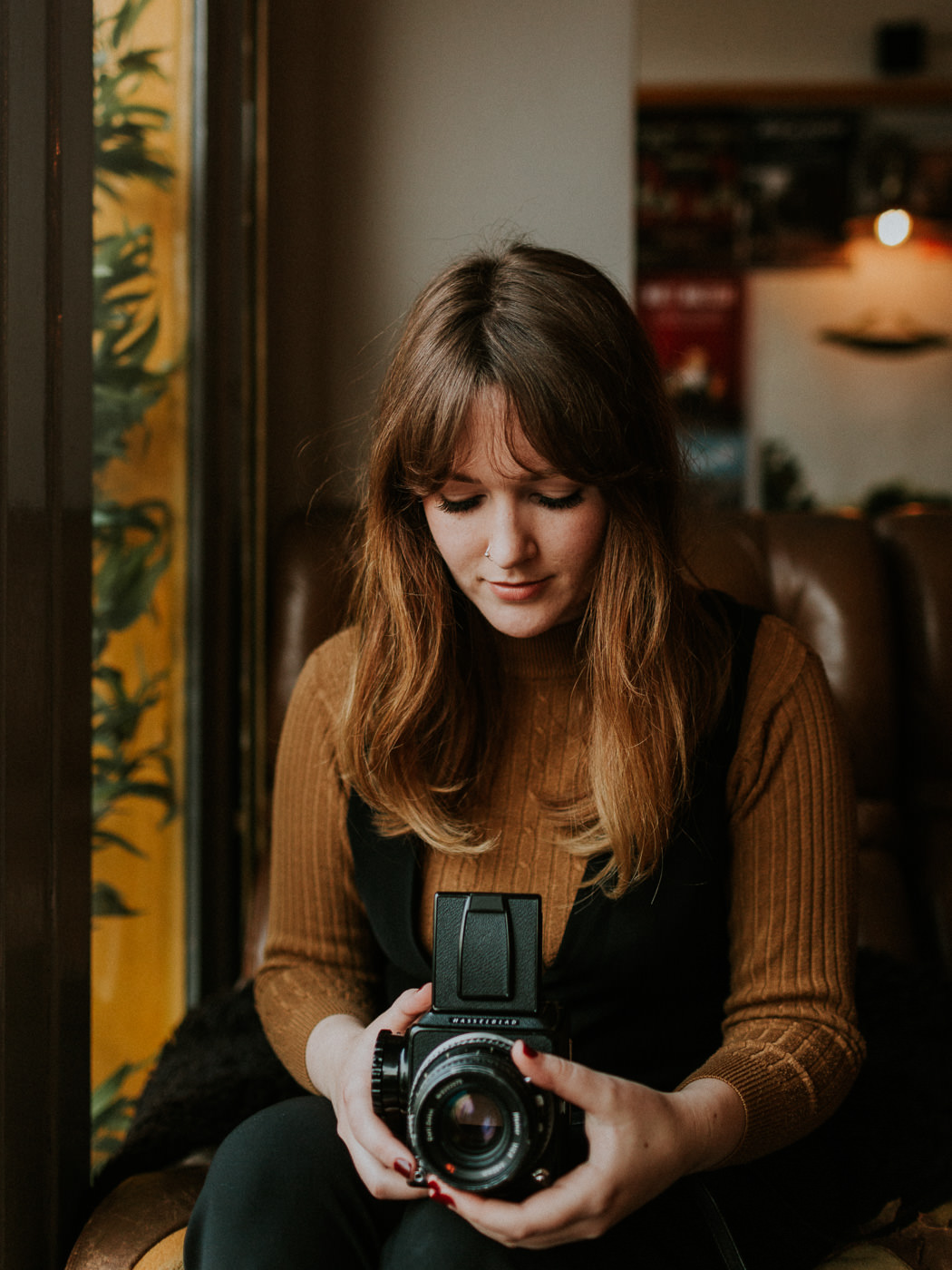 Big fan of:
-A good whisky
-Jumpsuits
-RuPaul's Drag Race
-Cult movies (Harold & Maude is my favourite!)
-Old film cameras
-Pho, all of the pho.
-Depressing dystopian novels
-Broad City
-Pancakes
About Me
Hey! I'm Fern.
I've been practising photography for over 10 years; at uni studying visual arts, in live music, fashion and more… But weddings are the ultimate gig. Weddings are like a big beautiful Venn diagram of documentary, fine art, portraiture and storytelling. I like to describe my style as predominantly documentary with a sprinkling of portraiture and a hefty dose of cinematic charm. I'm quite partial to beautiful light, clean lines, symmetry, and real moments over staged ones.
When I'm not out shooting weddings you can find me in Brighton. Home of the pebbled beach, the pier, the lanes, veggie restaurants and occasionally seagulls eating each other. Well, technically I live in Hove, which means A) I get to say "Hove, actually" without a hint of irony, and B) have ice cream on the beach whenever I want. Win!
< Photo by Irene Yap